Art Films, also known as Parallel Cinema, form an integral part of Bollywood. They are an alternative to the mainstream commercial cinema especially for the people who use their brain while watching movies. Art Films are not considered to the part of mainstream cinema due to their serious content, realism and naturalism. The culture of Art Films first started in Bengali film industry by critically acclaimed filmmakers such as Satyajit Ray, Mrinal Sen, Ritwik Ghatak and others and then gained prominence in the other film industries of India including Hindi Film industry.
The Parallel Cinema movement started in the late 1940s to the 1960s, by India's great filmmakers such as Satyajit Ray, Ritwik Ghatak, Bimal Roy, Mrinal Sen, Khwaja Ahmad Abbas, Chetan Anand, Guru Dutt and V. Shantaram. Real-life movies by these directors added a new perspective to the Indian movie industry. That is why this period is still considered as the Golden Age of Indian cinema. For the first time, Cinema became the mirror of the contemporary Indian society as movies which were made during this period were largely influenced from Indian Literature and current socio-political situations.
These film makers used Cinema to highlight prevalent issues. This new style of Cinema got world wide acclaim and fame. Chetan Anand's Neecha Nagar (1946), a social realist film won the Grand Prize at the first Cannes Film Festival. Bimal Roy's Do Bigha Zamin (1953) was both a commercial and critical success. Guru Dutt's film Pyaasa (1957) featured in Time magazine's "All-TIME" 100 best movies list.
During the 1970s and the 1980s, parallel cinema entered into Bombay's Hindi Film industry. This was led by such directors as Gulzar, Shyam Benegal, Mani Kaul, Rajinder Singh Bedi and Saeed Akhtar Mirza, and later on Mahesh Bhatt and Govind Nihalani, becoming the main directors of this period's Indian art cinema. Benegal's directorial debut, Ankur (Seeding, 1974) was a major critical success, and was followed by numerous works that created another field in the movement. These filmmakers tried to promote realism in their own different styles, though many of them often accepted certain conventions of popular cinema.
Parallel cinema of 70s and 80s gave careers to a whole new breed of young actors, including Shabana Azmi, Smita Patil, Amol Palekar, Om Puri, Naseeruddin Shah, Kulbhushan Kharbanda, Pankaj Kapoor, Deepti Naval, Farooq Shaikh etc. Actors from commercial cinema such as Rekha and Hema Malini ventured into art cinema.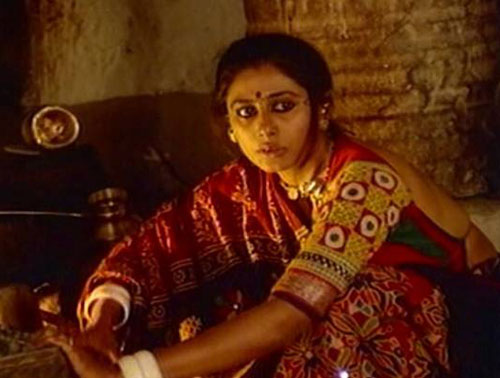 Although nothing much happened during late 80 and 90s for the parallel cinema, Mira Nair's Salaam Bombay! (1988) gathered a lot of National and International acclaim and is remembered till date as one of the finest Bollywood movies ever made on the daily lives of street-children of Mumbai.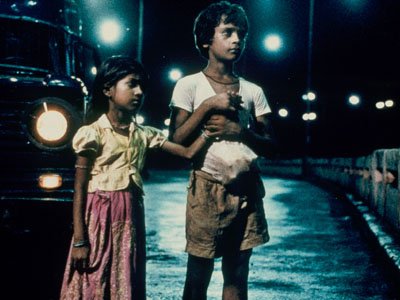 By the early 1990s, the rising costs involved in film production and the commercialization of the films had a negative impact on the art films. The fact that investment returns cannot be guaranteed made art films less popular amongst filmmakers. Underworld financing, political and economic turmoil, television and piracy proved to be fatal threat to parallel cinema, as it declined. However, we can still see the touch of Parallel Cinems in the movies of Mani Ratnam, Nagesh Kukunoor, Anurag Kashyap etc.
I have compiled the list of 100 Best Bollywood Hindi Art Films. Please let me know, if I am missing any good movie in this list.
Salaam Bombay
Mirch Masala
36 Chowringhee Lane
Arohan
Albert Pinto Ko Gussa Kyoon Aata Hai
Raincoat
Ankur
Party
Holi
Parzania
Maya Darpan
Meenaxi: A Tale of Three Cities
Hu Tu Tu
Antarnaad
Heaven on Earth
Ardh Satya
Chandni Bar
Astitva
Charandas Chor
Daman
Mitr, My Friend
Hazaaron Khwaishein Aisi
Sparsh
Dance of the Wind
Chameli
Dharavi
Bhumika: The Role
Arth
Bandit Queen
Bazaar
Aakrosh
Bheja Fry
Suraj Ka Satvan Ghoda
The Blue Umbrella
Chakra
Dharm
Mandi
Page 3
Sardari Begum
Mohan Joshi Hazir Ho!
Trikal
Duniya Na Mane
Ijaazat
Rudaali
Drishti
Dweepa
Fire
Monsoon Wedding
Woh Chokri
Hasina
Ek Din Pratidin
Khandhar
New Delhi Times
It's Breaking News
Mahapurush
Katha
Manthan
Diksha
Maqbool
Dor
Genesis
Jane Do Bhi Yaaro
Utsav
Ek Din Achanak
Water
Firaaq
Nishant
Paar
Gaja Gamini
Ghatashraddha
Hari-Bhari
Earth
Joggers' Park
Ek Ruka Hua Faisla
Junoon
Kalyug
Ek Doctor Ki Maut